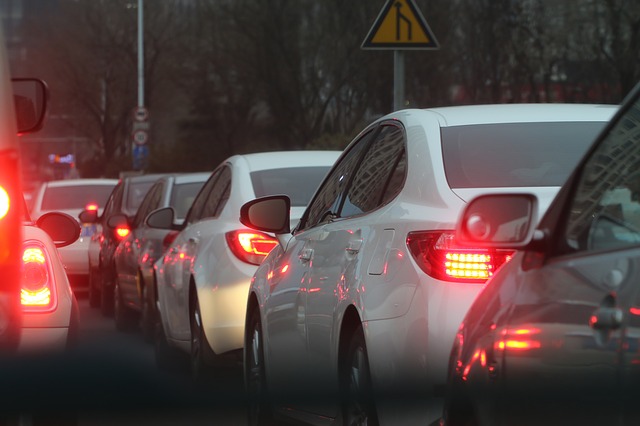 Managing stress and staying calm in traffic can reduce a motorist's risk of becoming involved in a motor vehicle accident. Warmer weather brings more motorists to Las Vegas, and this means more traffic to contend with. Learning how to remain calm can help driver's stay focused on the road ahead.
The Psychological Impact of Traffic Congestion
Traffic congestion is a common cause of stress and frustration behind the wheel. As traffic slows to a crawl, traffic jams build up and the commute home, to work, or even to the store seems to take forever.
It is estimated that rush hour congestion costs motorists more than 42 hours per year. On heavily congested routes, that rises to as much as 84 hours per year. That is enough to make anyone's blood boil. When drivers are upset and angry, they lose focus on their surroundings and may take impulsive actions. This combination can sharply increase the risk of a motor vehicle accident in Nevada.
Strategies That Reduce Stress
One of the most effective solutions is to find alternative routes to and from the destination. This can help motorists avoid congested motorways and reach their destination on time and without delay. Technology can help and there are numerous apps that can show motorists everything from traffic accidents to road construction that they should navigate around.
Alternatively, adjusting work schedules can help keep motorists off the road during the most congested periods. By adjusting the schedule by 30 minutes or an hour, motorists can still get their work done without wasting time waiting in traffic.
Of course, there will be times when even the best-laid plans fall apart and motorists find themselves caught in a jam. When this happens, drivers should take active measures to stay calm and collected. Adopting breathing techniques, putting on relaxing music, and avoiding angry reactions are strategies that go a long way towards reducing stress.
Finally, motorists can accept that many traffic jams are simply out of their control. This can help change the driver's perspective and allow them to focus on what steps they need to take. This may mean calling a client to let them know the driver is running a little behind, contacting a child to let them know the driver is on the way, etc.