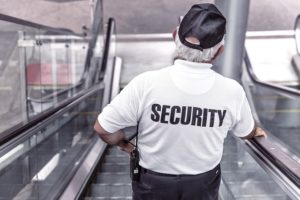 Individuals injured in public spaces in Nevada can pursue compensation for personal injuries from venue managers, property owners, event organizers, and others responsible for maintaining safe conditions within the property. Under the doctrine of premises liability, these entities and individuals are responsible for protecting the safety of individuals who have a lawful right to enter the property.
Premises Liability in Nevada
Injuries and wrongful deaths in public spaces can result from any number of causes. They can be caused by improper flooring maintenance which causes slips, trips, and falls. They can be caused by inadequate fire protection which causes burns and smoke inhalation injuries. They can be caused by insufficient security which exposes individuals to the threat of assault and battery.
In Nevada, individuals can pursue premises liability claims that involve negligent security, improper venue maintenance, inadequate fall protection, failure to secure the necessary permits, and many other causes of personal injuries, wrongful deaths, and personal property damage.
In most cases, property owners, managers, etc. are not liable for willful and wanton acts that cause personal injuries. For instance, when an individual is trespassing on property, deliberately defeating security measures such as guardrails and safety fences, or improperly accessing and using equipment located on the property, owners may not be liable.
Establishing Liability
Property owners, property managers, and event organizers have a duty of care to the public to ensure the public spaces they own and manage are reasonably safe. Establishing liability requires first proving that the individual or entity acted negligently in this regard. Negligent acts might include not repairing damaged sidewalks, removing or failing to properly maintain fire protection systems, or failing to hire adequate security for an event. To establish liability, plaintiffs must demonstrate that a reasonable individual should have taken steps to remove or prevent the cause of the injury.
Plaintiffs must also establish causation. This requires establishing a direct link between the incident and the injuries the individual sustained. Finally, plaintiffs must establish that the injury has caused economic or non-economic damages. These can include consequences such as the PTSD suffered by survivors of mass shooting events like the tragedy that occurred at the Route 91 Festival in 2017.