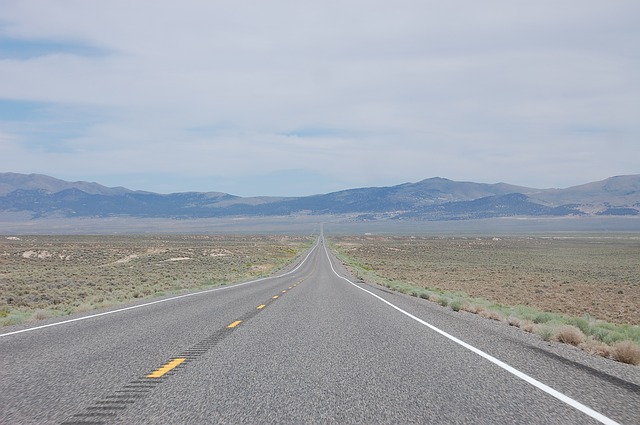 Motorists should be aware of Nevada's most dangerous roads before they head out on their next trip. Some of the streets and highways that connect Nevada's cities and towns present a considerable risk of car accidents for residents and tourists. Poor maintenance, dangerous driving behaviors, and distance from emergency services create hazards that claim hundreds of lives per year. The risks of deadly motor vehicle accidents on these roads are significant.
US 93 Rated the Most Dangerous Highway in America
US 93 is one of the most popular routes from Las Vegas to Phoenix and every day thousands of people make that journey, placing themselves in serious danger. From 2010 to 2016, more than 70 fatal accidents were recorded on the highway, causing 90 fatalities. The most dangerous stretch is between Wickenburg and Hoover Dam which is a popular section for visiting tourists.
Many of those fatally injured in motor vehicle accidents on US 93 could have been saved. However, the highway also has the fourth worst wait times for emergency medical treatment with a median arrival time of nearly 21 minutes.
I-15, "The Strip," and Highway 50
The stretch of I-15 that goes from the Las Vegas Strip to Los Angeles is as dangerous as US 93. With many points of scenic interest, a significant number of accidents are caused by "Looky Lou's" catching a peek of the surroundings. Many accidents on I-15 are caused by distracted and drowsy drivers.
There are many factors that make the Las Vegas Strip itself hazardous. These include intoxicated drivers, drowsy drivers, traffic and pedestrian congestion, and tourists unfamiliar with the road. These factors combine to create hazardous conditions for all motorists.
Highway 50 is nicknamed "The Loneliest Road in America." Minimal services, poor maintenance, changing weather, poor cell communications, and distance from emergency responders make this a hazardous road to drive. When accidents occur on Highway 50, it can take a significant amount of time to contact emergency responders and await their arrival.
Those who suffer serious injuries in motor vehicle accidents on Nevada roads often pass away before paramedics or firefighters arrive on the scene. This isn't surprising given the fact that in 2016, Nevada's emergency responders were rated the 8th slowest in America.