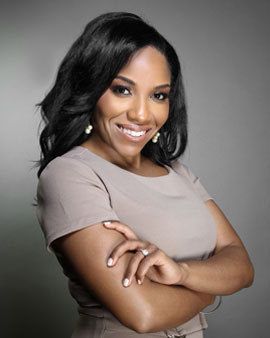 Taelor Evans, is an Associate at Mainor Wirth LLP and proud Las Vegas native.
Taelor graduated from the University of Nevada Las Vegas where she obtained her bachelor's degree in political science before moving to San Diego to attend law school. Taelor attended Thomas Jefferson School of Law in San Diego and graduated with cum laude honors. While in law school, she participated and was on the board of the Alternative Dispute Resolution's Team, Black Law Student Association and the Moot Court Honor Society. She participated in competitions and even won best orator award in a moot court competition.
After graduating, Taelor studied hard and passed the California bar exam. While working as an attorney in California, she practiced personal injury law at one of the most prestigious personal injury firms in Newport Beach. After moving back home, she worked for civil defense firm and practiced real estate and mortgage finance law. Prior to joining the Mainor Wirth team she worked as a law clerk for Ret. United States Magistrate Judge George W. Foley Jr. in the United States District Court for the District of Nevada. While she enjoyed learning and working in our court system, she quickly realized that she missed helping people who have been injured.
In her spare time, Taelor enjoys cooking, spending time with her husband and family, and playing with her adorable English bulldog.
Affiliations:
Nevada Justice Associations
Clark County Bar Association
Las Vegas Chapter of the National Bar Association
Las Vegas Urban League