Mainor Wirth Injury Lawyers Scholarship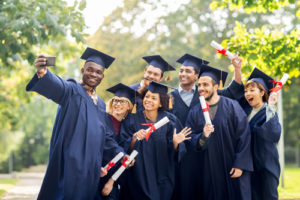 Mainor Wirth Injury Lawyers, located in Las Vegas, Nevada, is devoted to helping victims of personal injury. We are dedicated to helping members of our community become successful and achieve their goals. Medical, social or financial obstacles can make higher education a mere dream to some students. Therefore, every year we offer a $1,000 scholarship to the student who submits the strongest essay focusing on the given topic. 
Eligibility Criteria:
This scholarship is open to any US citizen or permanent US resident who will be enrolled full time in an accredited community college, four-year baccalaureate degree, or accredited law school in the fall of 2018.
Application Requirements:
The student must complete the online application which appears below by July 15, 2018.  Applications submitted via any other channel will not be considered.
The applicant must submit an essay on the topic below.
The student must provide proof of enrollment should his or her essay be selected.
The applicant must give full rights for the use of the essay to Mainor Wirth Injury Lawyers for any advertising or promotional purposes.
The winner must consent to the use of his or her picture and other basic information on the winner page of the mainorwirth.com website.
Essay Subject:
Write an essay of 1,500 words or less on the following topic:
   Should a state be allowed to require that motorcycle riders be required to wear helmets?
Your essay must include at least three links to authoritative sources.  At least one of these links must be to the post below or to another post on mainorwirth.com.
Here is a post that can help you get started:
       Why Is It So Important to Wear a Helmet on Motorcycles
Post the essay to your blog. This can be a student blog on your university website or your own personal blog. If you do not have a blog, you can create one here for free: https://www.blogger.com/
You must be listed as the author of the essay on the website.
Announcement of Scholarship Winner:
The decision of the committee is final. The winner will be notified via email or phone by September 1, 2018. The funds will be disbursed directly to the college or university to be used for tuition only. The winning essay may be published at mainorwirth.com. Mainor Wirth Injury Lawyers has the sole right to resolve any disputes which may arise in the selection of the winner.  
To apply fill out the application below.